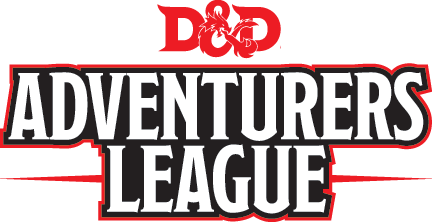 Fallen! The Iron Baron is fallen! But brave adventurers, new threats, new mysteries, and new rumours of treasure are circulating.
On Saturday April 1st, join players from all over North Carolina and beyond for an exclusive game day event. The Dungeons & Dragons Adventurers League of the Triangle presents the Triangle Epic Game Day II: A Fool's Mission, a single-day event aimed at bringing together D&D players from around the region in order to enjoy a special adventure normally only available at conventions. Triangle Epic Game Day II: A Fool's Mission will take place at Game Theory, located at 5910 Duraleigh Rd. Suite 125, Raleigh, NC 27615.
At the game day, we will have two sessions of play. The morning session will give new and returning players the opportunity to play a variety of adventures, while the afternoon session will be exclusively dedicated to the first D&D Season 6 epic: Relics of Khundrukar. In addition to a great day of gaming, we will also have door prizes for each session!
Prepayments have ended! Players who have not paid will pay $7 for each session. DMs* who run 1 session will play the second session for free. DMs who run 2 sessions will receive a gift. DM discounts will be added following your registration and sign-up. Seats are limited, so sign-up early!**
What's at stake in the Epic adventure? Khundrukar. The lost dwarven stronghold founded by the great dwarven smith, Durgeddin the Black. Khundrukar held many fine implements of war in its heyday, many of them now lost to time. Clues point to some of the long dead Master Smith's handy work in the service of sinister forces that bid their time deep in the Underdark. Reclaim the riches of Khundrukar from the darkness if you dare.
Special News: Fai Chen and his Fantastical Faire will be rolling into the Epic Day! Don't miss this excellent opportunity to trade your magic items with Fai Chen, taking advantage of his special selection of merchandise.
More Special News: We will also be running DDAL05-17 Hartkiller's Horn before its public release! Characters of level 5-10 will get the opportunity to finish their season 5 storyline and attempt to secure peace for the Hartvale.
Even More Special News: We will be hosting the first of the new season 6 epic adventures at our game day. "Relics of Khundrukar" is an epic adventure designed for characters levels 1-10. This will be one of the first opportunities to play this exciting adventure! 
*DMs: We will open new tables as DMs sign-up. If you would like to DM a session that doesn't have an open DM slot, simply add yourself as a waitlisted DM and we will open up a new table.
**Please note that registering for the event is not the same as reserving a seat at a table. once you have registered, you must also click on the "Event schedule" link in the upper left hand corner of the site, then click "Play" next to the session(s) you wish to play. 
We will offer refunds up to 48 hours prior to the event.